Kerrang

- The King of Metal playing cards

From a set 53 there are 3 Kiss cards. This was a mail order item from Kerrang.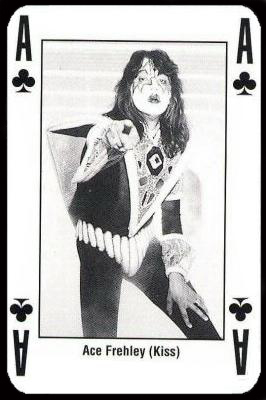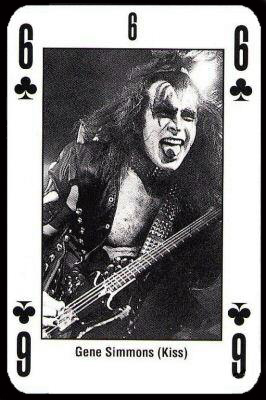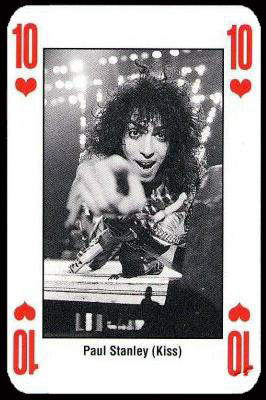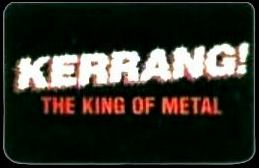 Rock Express

Pro Set Super Stars Musicards

There are 2 Kiss cards from this set of 260 released in 1991 by Rock Express.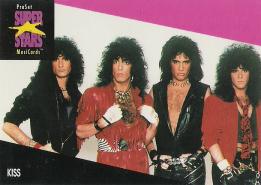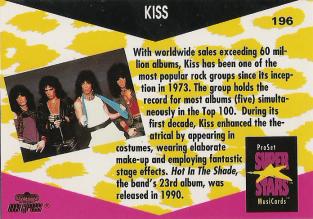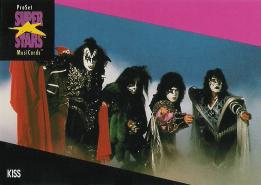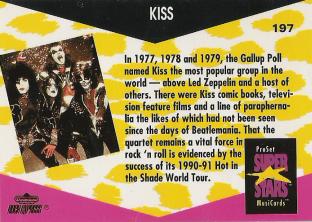 Hoopla

boardgame by Cranium

1 playing card.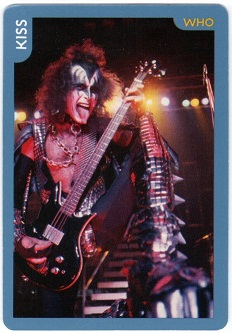 Dark Horse

comics promo card 2002
Celebrity Review

magazine 2003

Card from a bonus perforated sheet of celebrities & artists that came with Celebrity Review magazine in 2003.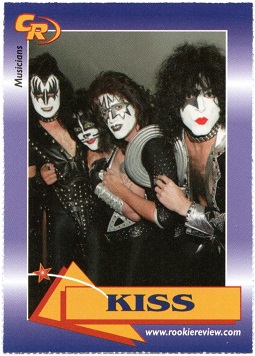 Rock Shot

cards

From a Swedish Publication company. 2 cards with Kiss from a set of 64 Cards. I believe from the mid 2010s.