Philip Neill

Visit Philips site at www.philneillcards.co.uk.

Arsenal; Double Winners 1970/71, set 28
A 15 cigarette card set, (68mm x 36mm) featuring caricatures of the great Arsenal side that swept all before them in the 1970-71 season.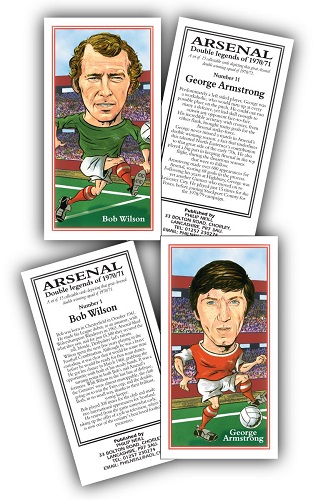 Arsenal '79; FA Cup Winners 1979, set 67
A set of 15 caricature cards showing those players who beat Manchester United to lift the 1979 FA Cup, in what was an all-time classic finish to a Webley final.
The 15th card is a title card giving details of how the Gunners won this classic FA Cup final.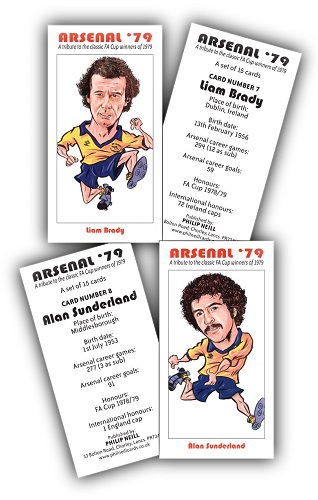 Soccer Portraits
From 3 sets of 15 portrait cards of players fom the 50's, 60's & 70's there appears to be 3 cards with famous Arsenal players.
I have these.