Panini "PFA Football '97".
From a set of 288 stickers and an album I have these 13 with Arsenal.
"Whilst Merlin produced the FA Premier League 97 album with details of the clubs and players, Panini produced the PFA Football 97 album looking at things purely from a player perspective. No mention is made of the premier league clubs, other than to note where each player plays. The album is arranged alphabetically by player surnames, and there is no grouping by club at all."
Information from the stickerswapping.co.uk website
I have these; Want all others...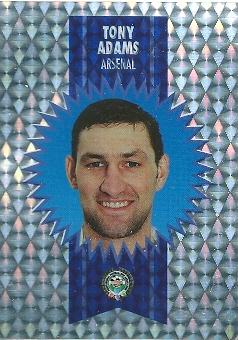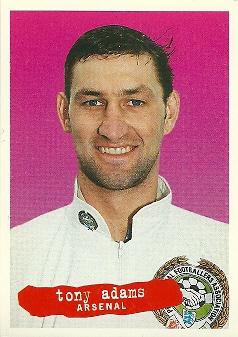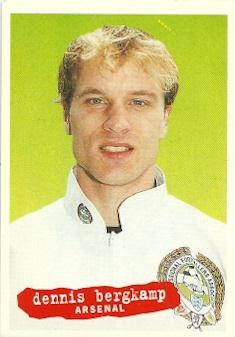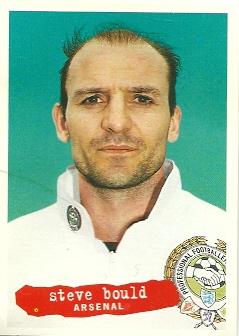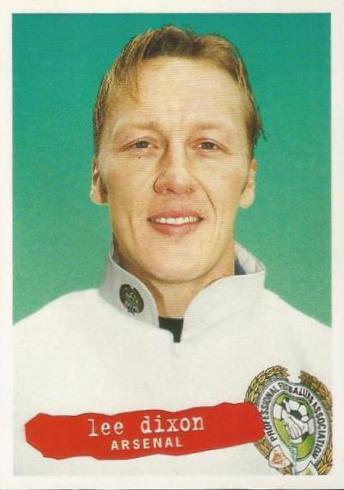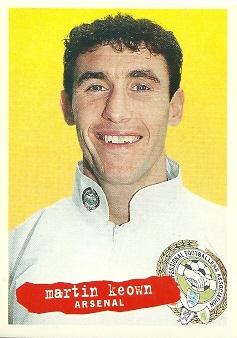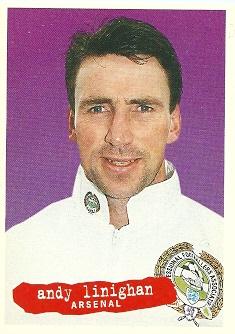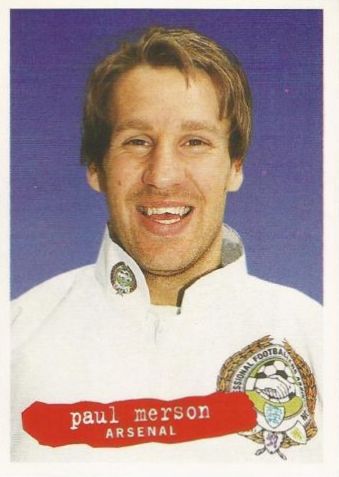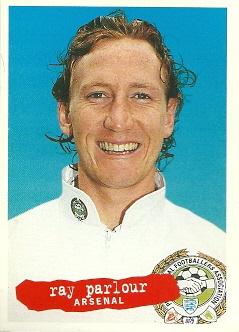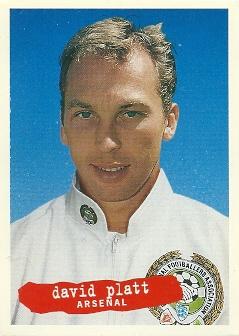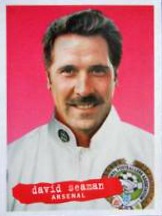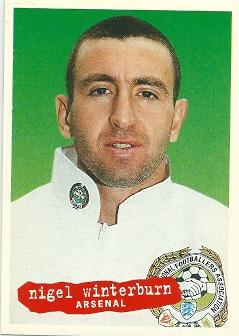 Back of the stickers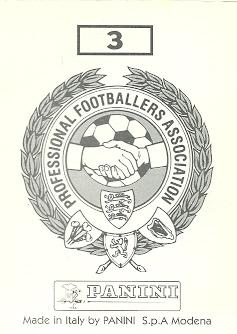 The album