Merlin Premier League 95 pogs.
These Premier League 95 Merlin pogs feature the 22 clubs and their players from the 1994/95 season. There are 11 player pogs and 1 shiny club badge pog for each club.
I have seen the below special "Striker" pog featuring Dennis Bergkamp and a foil (?) John Hartson of which I have no image.
Whether or not that these are chase pogs from the set or in fact from another set I really do not know.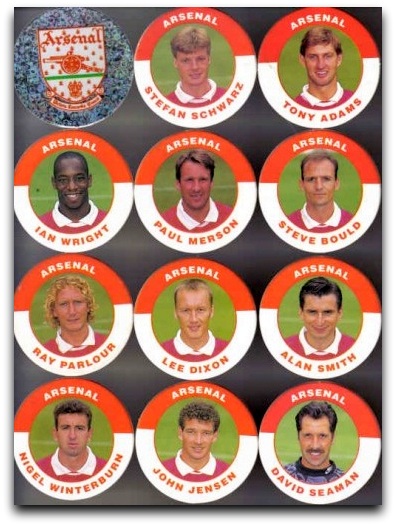 The 'Striker' pog


There is also a checklist card that I do not have.
Merlin Premier League 96 pogs.
The Premier League 96 Merlin Magicaps feature players from the 1995/96 season of the Premier League. These are made of plastic and feature photos of the players in action.
I know of these 5 Arsenal "Magicaps".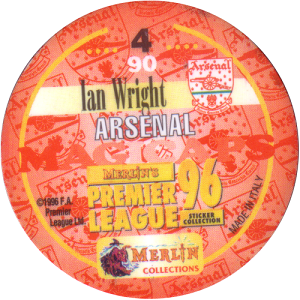 I have this "slammer" sticker as well, #1 of 20.