Merlin's Premier League 99 Sticker Collection
The team sections in the album are arranged into 6 pages, the first is the team summary, then a pair of squad football sticker pages, and an overflow squad page, then a page with key players and superstars stickers. The club summary page shows the team logo, kits, two part team sticker and top scorer. Also here are a ton of interesting stats and facts, including last season's top goal scorers, a fixture list and the club ground summary.
There are 16 squad stickers, with an additional 4 photos on the overflow page. The information included for each club player includes past season's performance, previous clubs, vital stats and a brief sentence or two summarising the player and their part in the squad. The 6th and final page per team contains stickers for '1998 World Cup Star', 'Key Player' and 'Hotshot'.
Information from the www.footballstickipedia.com
I do not have # 5.
Sticker Book & Packet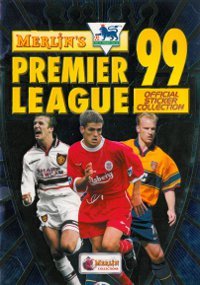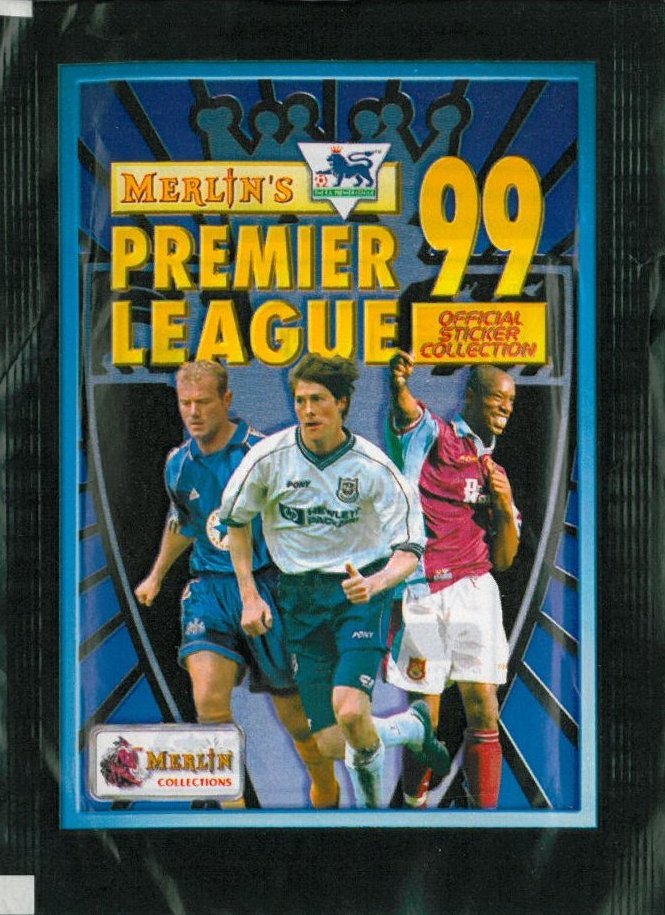 Merlin's Premier League 99 Transer Update Sticker Collection
I have no idea how many Arsenal stickers there are in this set of 76 stickers.

I have none of these...
Sticker Book & Packet