Merlin's Premier League 94 Sticker Collection
The 1994 album was the first edition of the Merlin Premier League Sticker Collection series, the starting point for the best-selling annual football sticker collection in the world. Merlin's Premier League 94 Sticker Collection has a foreword written by then Sky Sports reporter, Andy Gray. The opening pages include results chart and progress charts.
Each team has a table showing their 10-year record, honours list, contact and general information box and the manager has his previous Premier League 1994 No.21910 seasons stats. The players have a table of statistics and each individual player has a list of his previous season performances.
The 1994 edition includes a 'Club Programmes' sticker section, showing matchday programmes from each of the featured clubs. It also has 'Facts About Sky' sticker pages detailing Sky Sports' involvement and activities covering the Premier League action. The 'Club File' page includes the club badge, team photo and a two-part star player sticker. There are also pre-printed photographs of the clubs ground with stats, addresses and directions.
Information from the www.footballstickipedia.com
I do not have # 472.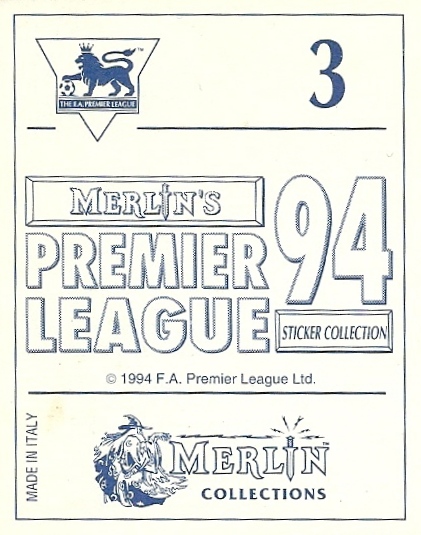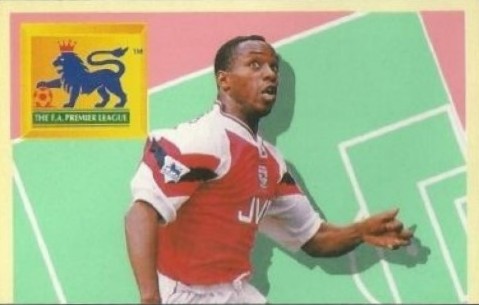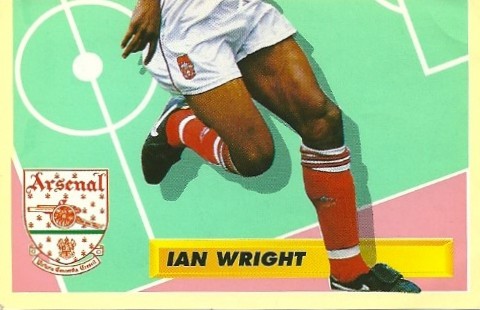 Sticker Book & Packet