Match Magazine
1986 MATCH "FA Cup Fact File" cards
Large sized collectable card given away free with the UK children's football magazine entitled "Match".
The series was called "FA Cup Fact File" and featured top players from both England and Scotland. The reverse of the card gives information on the player concerned and then some information in regards to the FA cup. The cards are perforated on a minimum of one side and were distributed in 1986 with a total of 31 different cards.
I have these two Arsenal cards.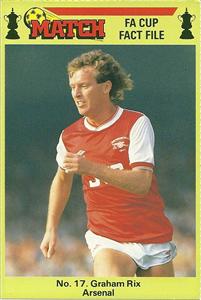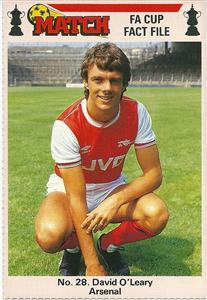 1996/97 The Match Magazine - World Class Winners..
This card come free with Match Magazine. 1 Pop-up card featuring Dennis Bergkamp "on duty" for the Dutch national team. So not really an Arsenal card.